Lehrstuhl für Kunststoffverarbeitung
Das Institut für Kunststoffverarbeitung (KV) war 1970 eines der beiden Gründungsinstitute des Instituts für Kunststofftechnik an der Montanuniversität Leoben. In den letzten 50 Jahren hat es sich zu einem modernen, leistungsfähigen und anerkannten Forschungsinstitut entwickelt. Die Basis dafür ist ein Team von hochqualifizierten und motivierten Mitarbeitern.
Die KV verfügt über eine Grundfinanzierung durch die Montanuniversität Leoben für einen ordentlichen Professor, drei Wissenschaftler und vier nicht-wissenschaftliche Mitarbeiter. Die Gesamtzahl der Mitarbeiterinnen und Mitarbeiter, ohne Studienassistentinnen und -assistenten und Forschungsstipendiatinnen und -stipendiaten (typischerweise unterstützen uns fünf bis zehn österreichische und internationale Studierende bzw. Forscherinnen und Forscher), beträgt derzeit 18; mehr als 50 % werden also aus Drittmitteln finanziert.
Um das rasch wachsende Institut optimal führen zu können, wurde eine nachhaltige Institutsstruktur mit drei Arbeitsgruppenleitern geschaffen:
Spritzgießen & Recycling, Assoc.Prof. Dr.mont. Thomas Lucyshyn
Extrusion & Additive Manufacturing, Dipl.-Ing. Stephan Schuschnigg
Materialdaten, Dr.mont. Ivica Duretek
Sekretariat
Wissenschaftliche Mitarbeiterinnen und Mitarbeiter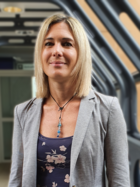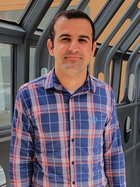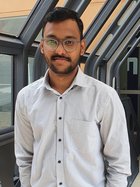 Studentische Mitarbeiterinnen und Mitarbeiter
Philipp Beier
Michael Dörfler
Klaus Hinterberger
Magarete Hufnagl
Carina Maurer
Laurin Paulczinsky
Teaching
Comprehensive training
Apart from the introductory lectures, teaching at the Institute of Polymer Processing takes mainly place in the higher semesters of the bachelor program and the master program. The students receive a comprehensive education in polymer processing from the basics to special fields which can be deepened in the extensive range of elective subjects, which are all taught in English. In addition to the lectures, special emphasis is placed on practical training in exercises and practical courses, in which the handling of the machines and the measuring technology as well as modern simulation software is practiced and the students learn to work independently with these systems.
In the fundamentals, a deepened understanding of the material behavior of polymers with regard to the flow behavior or thermodynamic processes such as melting and cooling processes is taught. The interaction between material behavior and process conditions is an important point within the education in order to be able to solve existing processing problems or to develop new processes in working live by means of a thorough material and process understanding.
Exercises & Internships
The competences from the lectures and practical courses are further deepened in the bachelor and master theses. Most of these are projects in cooperation with our industrial partners. In this way, students learn how to work in projects and become familiar with the basics of project management and manage small projects themselves.
Of central importance are the dissertations and the projects associated with the dissertations. With these projects, the main focus of the institute is set and expanded. The doctoral students are an essential support of the institute both in the scientific development and in the cooperation with industry.